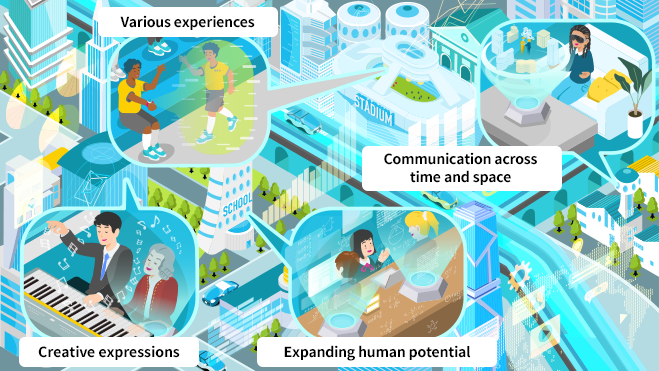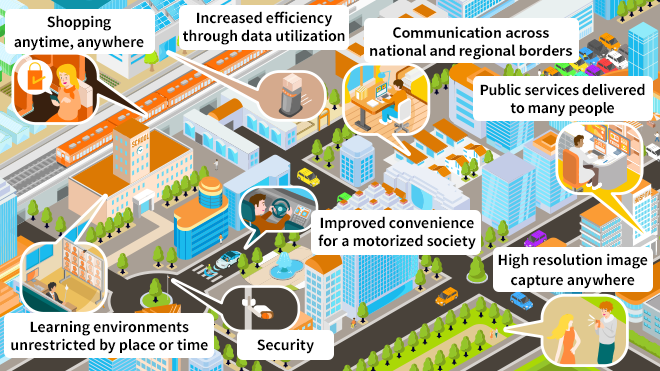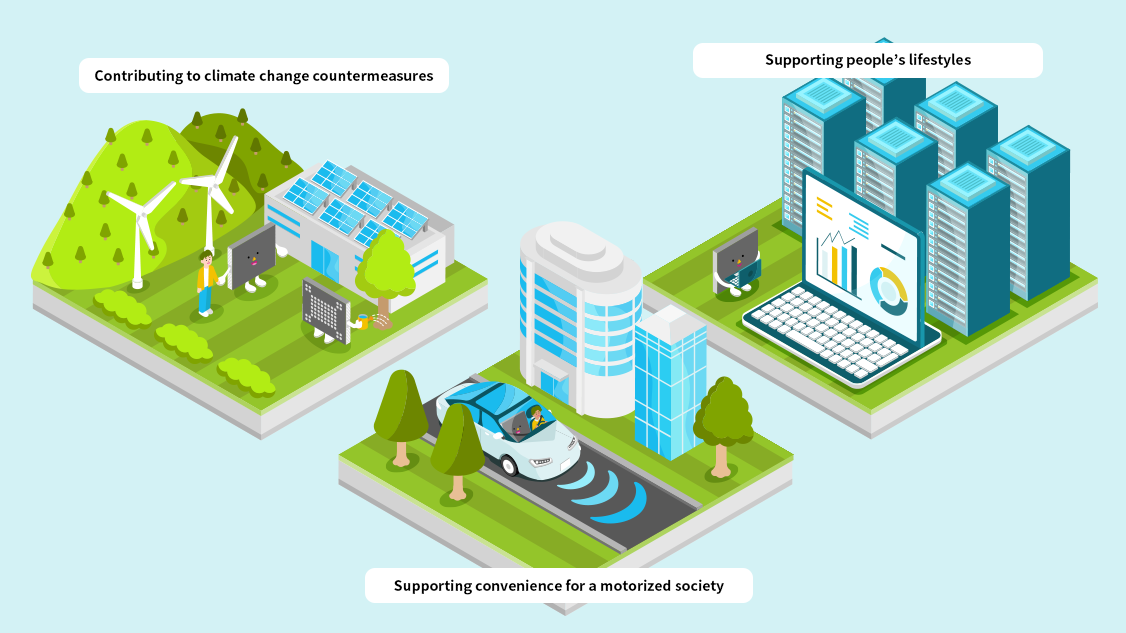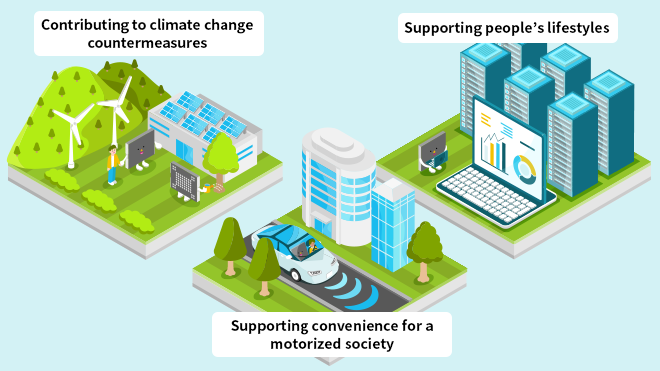 Under its mission of "uplifting the world with 'memory,'" Kioxia Group has created a number of world-firsts as a leader in the areas of flash memory and SSDs, and with its partners has supported the advance of the digital society.
By increasing the capacity, performance and efficiency of our flash memory and SSD products, we will help make people's lives convenient and comfortable. We will also cooperate with our partners in finding solutions to increasingly diverse social and economic issues and contributing to the development of a sustainable society.
Through memory technology, we will help realize a world in which uplifting and diverse experiences, more forms of expression and easier communication are possible, and we will continue striving to build a more creative world.
Build a Creative World through Memory Technology
Using memory technology to contribute to the realization of a world in which people can lead fulfilling lives with uplifting experiences
Note: Image of the data-driven, digitalized society of the future
Through the provision of memory technology, we help create value by working with partners to provide people with various experiences and creative means of expression and communication.
In addition, KIOXIA's products, services and technologies help support the information society of the future.
In this feature, we introduce some of our innovations aimed at shaping the future.

Contribute to Convenient and Comfortable Lifestyles
Making data more widely available will help achieve improved lifestyles for even more people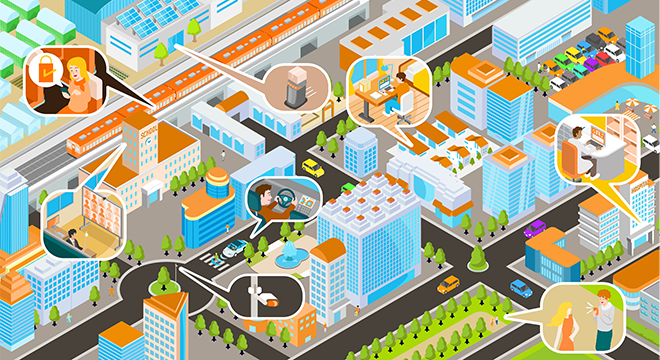 By enhancing high-capacity, high-speed, low-power-consumption and high-reliability technologies, and making people's lifestyles smarter, we will help create a society in which more people can lead convenient and comfortable lives.
In this feature, we show how over the years we have grown together with the digital society.
Create Safe and Secure Societies and Environments
Evolving New Memory Technology Solutions for Social Issues
We deliver memory and SSD products that contribute to resolving social and environmental issues and help people live safely and securely.
In this feature, we introduce examples of ways in which we are contributing to society and creating a safe and secure society and environment through our products and technology.