Kioxia Holdings Corporation

3-1-21, Shibaura, Minato-ku, Tokyo 108-0023, Japan

March 1, 2019
Kioxia Holdings Corporation was established as the holding company for our corporate group by means of a share transfer from Toshiba Memory Corporation (now Kioxia Corporation.)

Toshiba Corporation (40.64%)
BCPE Pangea Cayman, L.P.(25.92%)
BCPE Pangea Cayman2, Ltd.(14.96%)
BCPE Pangea Cayman 1A, L.P.(9.37%)
BCPE Pangea Cayman 1B, L.P.(5.99%)
Hoya Corporation (3.13%)
Total 100.00%

Note: Above shows the voting shareholding ratio as of August 27, 2020.

The ratio of voting rights owned to the voting rights of all shareholders is rounded to two decimal places.
However, the total number is rounded off to one decimal place.

Group strategy formulation and management oversight

Non-consolidated: approx. 120, Consolidated: approx. 15,300 (As of March 31, 2023)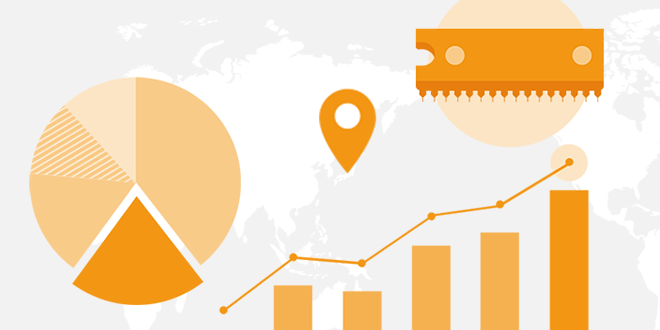 KIOXIA Group's strengths and features at a glance.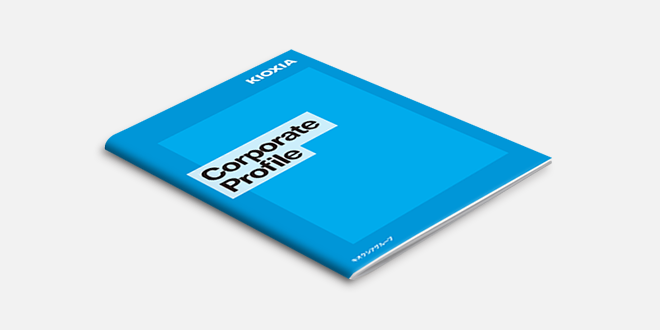 Published on April 1, 2023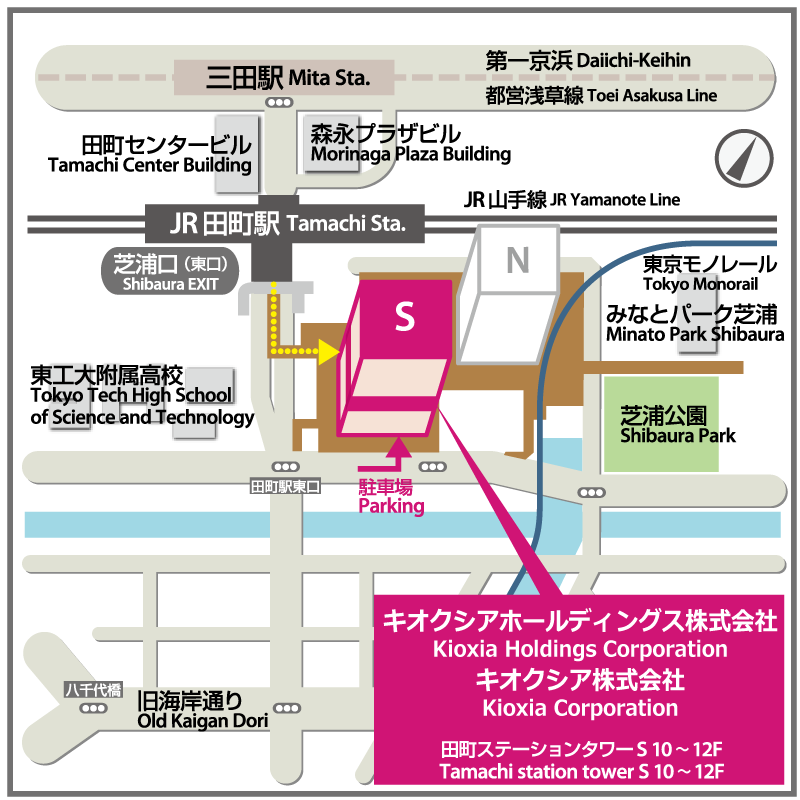 3-1-21, Shibaura, Minato-ku, Tokyo 108-0023, Japan
One minutes on foot through passage from Tamachi Station, Yamanote Line or Keihin-Tohoku Line. (Use East Exit)
Three minutes on foot from Mita Station, Asakusa Line and Mita Line. (Use A4 Exit)
Kioxia Group is the world leader in memory solutions, dedicated to the development, production and sale of flash memory and solid state drives (SSDs).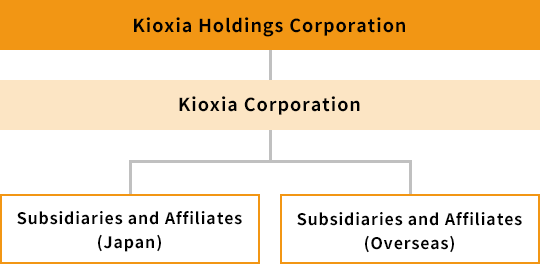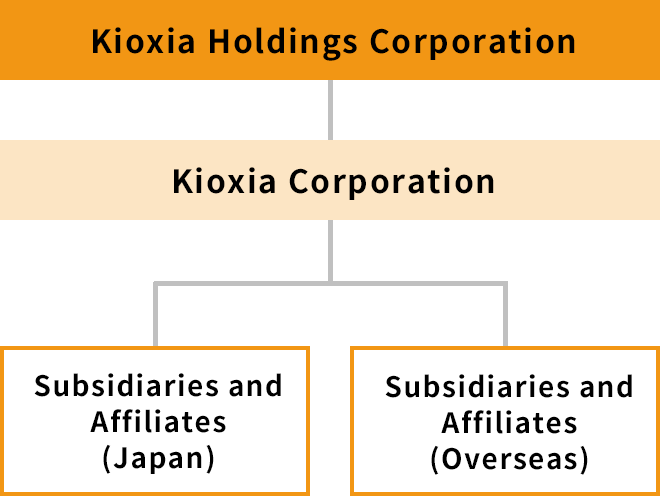 | | |
| --- | --- |
| President and Chief Executive Officer | |
| | |
| | |
| Executive Vice President and Executive Officer | |
| Senior Managing Executive Officer (Chief Financial Officer ) | |
| Managing Executive Officer (General Manager, Legal Affairs Division) | |
| Managing Executive Officer (General Manager, Human Resources and Administration Division) | |
| Executive Officer (Chief Information and Security Officer) | |
| Executive Officer (Chief Strategy Officer) | |
Financial Results (Consolidated)
FY2022 ended March 31, 2023
FY2023 ending March 31, 2024
FY2022 ended March 31, 2023
FY2021 ended March 31, 2022
FY2020 ended March 31, 2021
FY2019 ended March 31, 2020
FY2018 ended March 31, 2019
| | |
| --- | --- |
| | Invention of world's first NAND flash memory |
| | Yokkaichi Plant established |
| | World's first 3D flash memory technology announced |
| | Toshiba Memory Corporation established |
| | Toshiba Memory Iwate Corporation (currently KIOXIA Iwate Corporation ) established |
| | Toshiba Memory Holdings Corporation established |
| | Changed company name to Kioxia Holdings Corporation |
| | Acquired LITE-ON Technology's SSD Business, Solid State Storage Technology Corporation |
| | KIOXIA Corporation absorbed Kioxia Advanced Package Corporation through an absorption-type merger |
| | Kioxia Corporation completed acquisition of Chubu Toshiba Engineering Corporation (currently Kioxia Engineering Corporation) |